Longest-Serving Justice Retires

Shirley Abrahamson hears her final arguments as Supreme Court Justice.

High Court Hears Challenge to Lame Duck Session

The Supreme Court hears a lame duck session suit and the Assembly passes abortion bills.

New Ways to Help Those with History of Trauma

Fox Valley Boys and Girls Club CEO Greg Lempke-Rochon talks about trauma-informed care.

Trade Talks Lead to Farmer Uncertainty

Wis. Farmer's Union President Darin Von Ruden discusses how trade impacts farmers.

Noon Wednesday with guest Nerissa Nelson

UW-Stevens Point said it won't be cutting majors after all, but problems still remain.

Origin of Everything: Is Art a Public Good?

Danielle explores the US government's history of commissioning art and how that lead to the NEA.
Explore More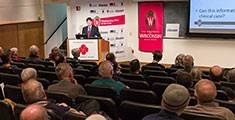 Keep Learning
Expand your horizons with hundreds of educational lectures on a variety of topics from leading experts.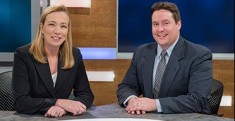 Explore Local News
Here & Now is our weekly in-depth news and public affairs program reporting on issues at the forefront of life in Wisconsin.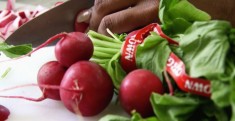 Watch New Season Online
Tour the state to explore the stories behind our food and meet the people behind local delicacies.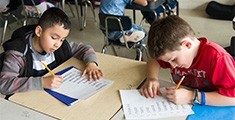 WPT Education
A rich collection of educational videos, teacher resources and learning tools for the classroom.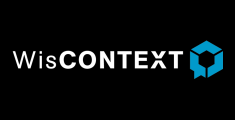 award-winning news and information
Providing information and insight into issues as they affect the state.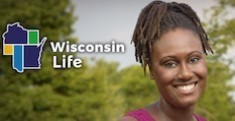 Season 6
Join host Angela Fitzgerald to celebrate what makes Wisconsin unique through the diverse stories of its people.