This Old House: Brookline Mid-century Modern

Kevin, Tommy and Richard tour the renovated modern marvel that Sunil and Neha all home.

Ask TOH: Historic Plantings, Wood Utensils

Jenn plants Victorian flowers, Mauro matches paint colors and Tom carves serving utensils.

PBS NewsHour: Native Americans and 2020

Why Native populations are attracting new attention in the 2020 presidential race.

Stellar: Deciphering The Vast Scale of the Universe

One of the fundamental questions humanity has always asked is how big is our Universe?

The Art Assignment: Migrant Mothers

Whose Migrant Mother was this?

StoryCorps Shorts: A Mother's Promise

Maria Rivas and her daughter prepare for her to lose her legal immigration status.
Explore More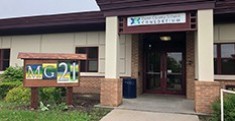 Classroom Frequency
Listen to original radio stories produced by high school students from the Monona Grove Liberal Arts Charter School.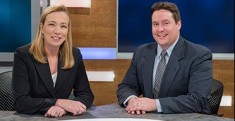 Explore Local News
Here & Now is our weekly in-depth news and public affairs program reporting on issues at the forefront of life in Wisconsin.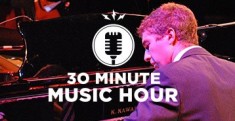 New Season
Enjoy performances highlighting artists from Wisconsin's thriving independent music scene.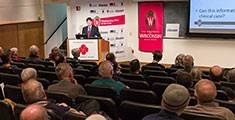 Keep Learning
Expand your horizons with hundreds of educational lectures on a variety of topics from leading experts.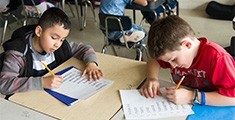 WPT Education
A rich collection of educational videos, teacher resources and learning tools for the classroom.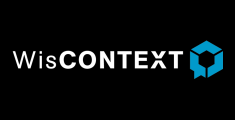 Award-winning news and information
Providing information and insight into issues as they affect the state.