Sherlock, Season 4: First Look

Something's coming! Get your first look at Sherlock, Season 4, starring Benedict Cumberbatch and Martin Freeman. Coming in 2017.

Concert at Villa Louis

Christopher Taylor performs classical piano pieces and traditional American songs on the 1879 Centennial Steinway Grand Piano in the home's parlor.

The Tunnel: Episode 5

The "Truth Terrorist"'s third truth begins, but police believe they can use Sophie to stop him.

Wisconsin Foodie

Visit Driftless Organics and the Rooted Spoon in the Driftless area, home to one of the best food scenes in the Midwest.

Sewing With Nancy

Art quilter Frieda Anderson explains how to frame, finish, and label small, artistic quilts using several easy methods.

Wisconsin Hometown Stories: Door County

Historians and local citizens tell stories of tourism, art, geology, and, yes, cherries that capture the history of Door County.
Explore More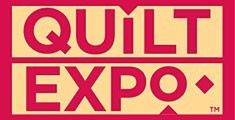 Sept 8-10
Escape, create and celebrate this September at Wisconsin's premier quilting event. Tickets on sale now.
August 5 & 6
Be active and be healthy at this annual event that takes place in locations throughout the state.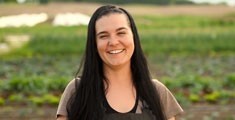 Veterans Coming Home
"I went from being in Iraq ... to being a civilian, out on my own, unemployed, no job in about two and a half weeks."
WisContext
See how citizen scientists make an impact by monitoring bats and other species.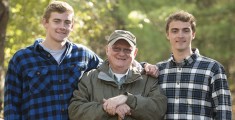 WPT Documentaries
Historian and conservationist Jerry Apps reaches into the future, sharing his passion for the land with his two grandsons.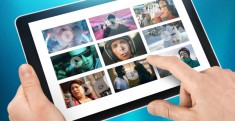 Watch. Vote. Share.
From the home of indie films: 25 short films in one exciting showcase. Watch through July 29.