Wisconsin's Dairy Market Struggles

Here & Now: Chris Holman of the Wisconsin Farmers Union explains that while the amount of milk produced is on the rise, the number of small dairy farms is plummeting.

Celebrating 50 Years of "Respect"

When Aretha Franklin re-recorded Otis Redding's "Respect," she created not only a classic Soul hit, but also an anthem for the feminist and civil rights movements.

Quilt with an Embroidery Machine

Sewing with Nancy: In these eight easy lessons, old-school quilting ideas become new-school technology using an embroidery machine. Get inspired!

Walker Signs Concealed Gun Bill

Here & Now: The law allows gun owners five years of concealed carry permit, regardless of when the permit is renewed. The law passed with bipartisan votes last week.

Crave Brothers Dairy

Wisconsin Foodie: Visit Crave Brothers Farmstead Cheese, the energy-supplying and cheese-making facility.

Insects in our Lives

University Place: Assistant Biology Professor Barrett Klein explores the role of insects in society, art, technology, and medicine.
Explore More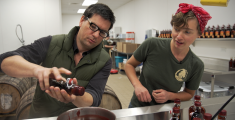 Watch New Season Online
Tour the state to explore the stories behind our food and meet the people behind local delicacies.
Explore the Archive
Nancy Zieman offers innovative ideas for people who love sewing, quilting, and embroidering.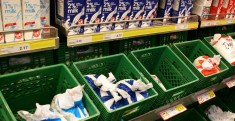 WisContext
Several key factors set the stage for the tough period Wisconsin dairy producers are facing.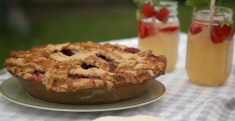 Recipe
Spring means Rhubarb season is here! Now is the time to try this rhubarb jam pie recipe from Around the Farm Table. Substitute sugar with local honey.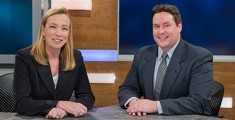 Fridays at 7:30 p.m.
Featuring anchor Frederica Freyberg and reporter Zac Schultz, our in-depth news and public affairs program provides context to critical issues in Wisconsin.
Act Now!
Tell the US Congress to protect federal funding that allows WPT to serve Wisconsin with broadcast TV programs, online media and educational services.