Russia since 1945: History's Long Shadow

University Place: UW-Madison History professor David McDonald shares insights about Russian history and future relations with the United States.

2017 Wisconsin Film Festival

Director's Cut: The 18th annual Wisconsin Film Festival preview.

Impact of Rural Funding Proposal for Schools

Here & Now: Gov. Scott Walker has proposed giving extra money to rural school districts. We speak with Kim Kaukl of the Wisconsin Rural Schools Alliance.

We Are PBS

Find out what PBS means to viewers, and about its role as a public service.

Final Forte: Michael Wu

Meet pianist Michael Wu, one of the four finalists in the 2017 Bolz Young Artist Competition. Watch them compete in The Final Forte on March 29.

Sew the Perfect T-Shirt

Sewing with Nancy: Sew a classic tee dress with easy fitting, sewing, and designing techniques. (Part 2)
Explore More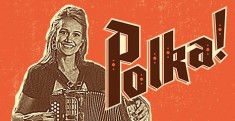 Watch Online
Mollie B. takes a lively look at the history of polka in Wisconsin. See our map to explore polka music and dance across the state.
Act Now!
Tell your elected officials in the US Congress to protect federal funding that allows WPT to serve Wisconsin with broadcast TV programs, online media and educational services.
Explore the Archive
Since 1982, host Nancy Zieman has offered innovative ideas and inspiration designed to make sewing, quilting, and embroidering more efficient and enjoyable.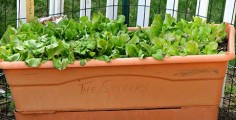 WisContext
Container gardening offers an alternative way to grow fresh fruits and veggies with limited resources.
Explore the Archive
Turn your home computer into a digital lecture hall with a vast collection of instructional videos.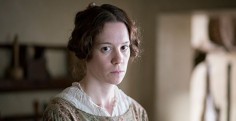 Podcast
Actor Chloe Pirrie discusses getting inside the mind of Emily Brontë. Spoiler warning!